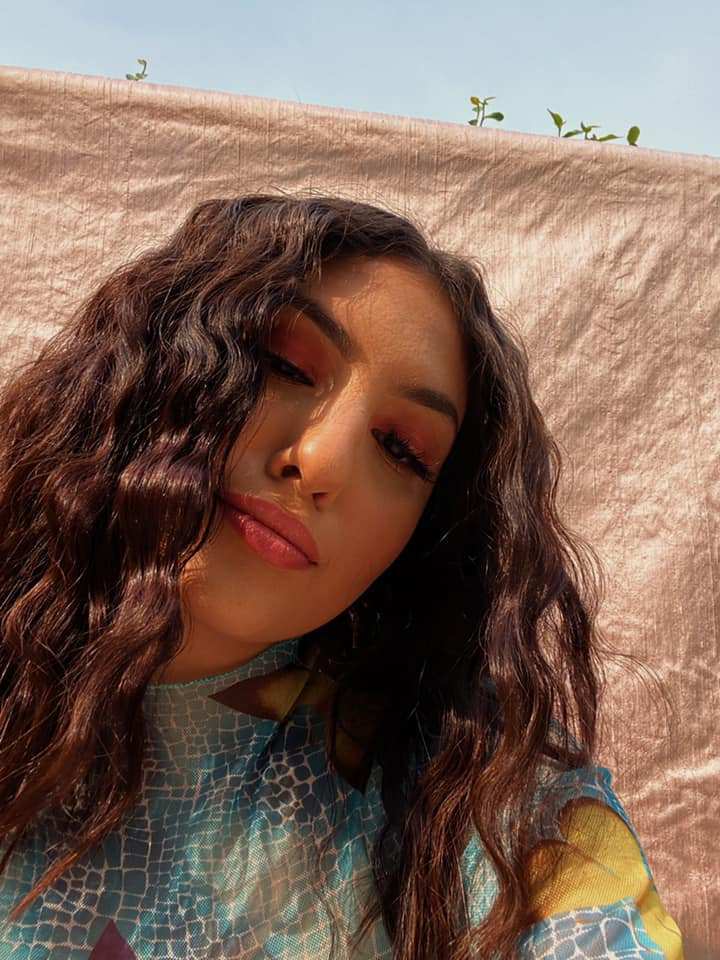 "I wrote Scarlet with my best friend and co-writer Sophia Romano at the beginning of lockdown while we were quarantining together. We wanted to write a modernized version of Jolene by Dolly Parton because it's one of our favorite songs and it's fucking iconic. We created a fictional girl, Scarlet, who we would be jealous of and who we would fear would take our man. I would say we wrote an homage because we all admire Dolly so much. Scarlet is super special to me because I got to write it with those I love and I think we wrote something super relatable that everyone will be able to connect with in one way or another. We're all super proud of this one! It's one of my favorite songs I've written to date and I'm so excited to share it with the world."
When it comes to Belaro, her determination to be a star is absolutely magnetic. She embodies the drive of an artist to become a force; someone accessible to all but exclusive in essence. In Scarlet, she perfumes her voice over a floral soundscape that blossoms like a red rose and pricks with its "thorned" tale of of jealousy. In a world where everyone wants the world to see and wish to be them, Scarlet is the story of how such feelings could really tear up a love story. Yet, It is scintillating, seductive, sweetly succinct, and totally Belaro. Below she answers a few questions to help you get to know the woman behind "Scarlet. "
BELARO – Scarlet (Official Video)
Name: BELARO
Age: 19
Music Style: Pop
Taste in music: I listen to a lot of pop but also many other genres. I don't have a certain genre I like more than others, I just love good music. Some of my current favorite artists are Lady Gaga, Raye, Abir, Rosalia, Miley Cyrus and The Weeknd.
How long have you been singing / songwriting?
I've been singing since as long as I could talk to be honest but I started writing at around 14.
Which would you say is the best song to make everyone know your work?
I would say "Forever" and "Scarlet" are tied for me because they are like sister songs. Forever was the first song I wrote in that dance pop vibe. Both are super exciting for me and really showcase who I am as an artist.
What are your artistic plans for the future?
I'm currently working on my first EP hopefully coming early next year. It's probably the work I'm most proud of yet.
BELARO – Forever (Official Video)
What do you like to do when you are not doing music?
I honestly spend so much time with my dogs and love to watch movies cuddling with them. I also love playing with fashion and am constantly evolving my look.
What do you think about the streaming revolution in music?
I think it is great because it has given a lot more opportunities for independent artists such as myself. With streaming you don't necessarily need a record label since you have more access to enter the music industry as an independent artist. You can now record something in your bedroom super DIY, put it on streaming platforms and have it go viral with the help of platforms like TikTok.