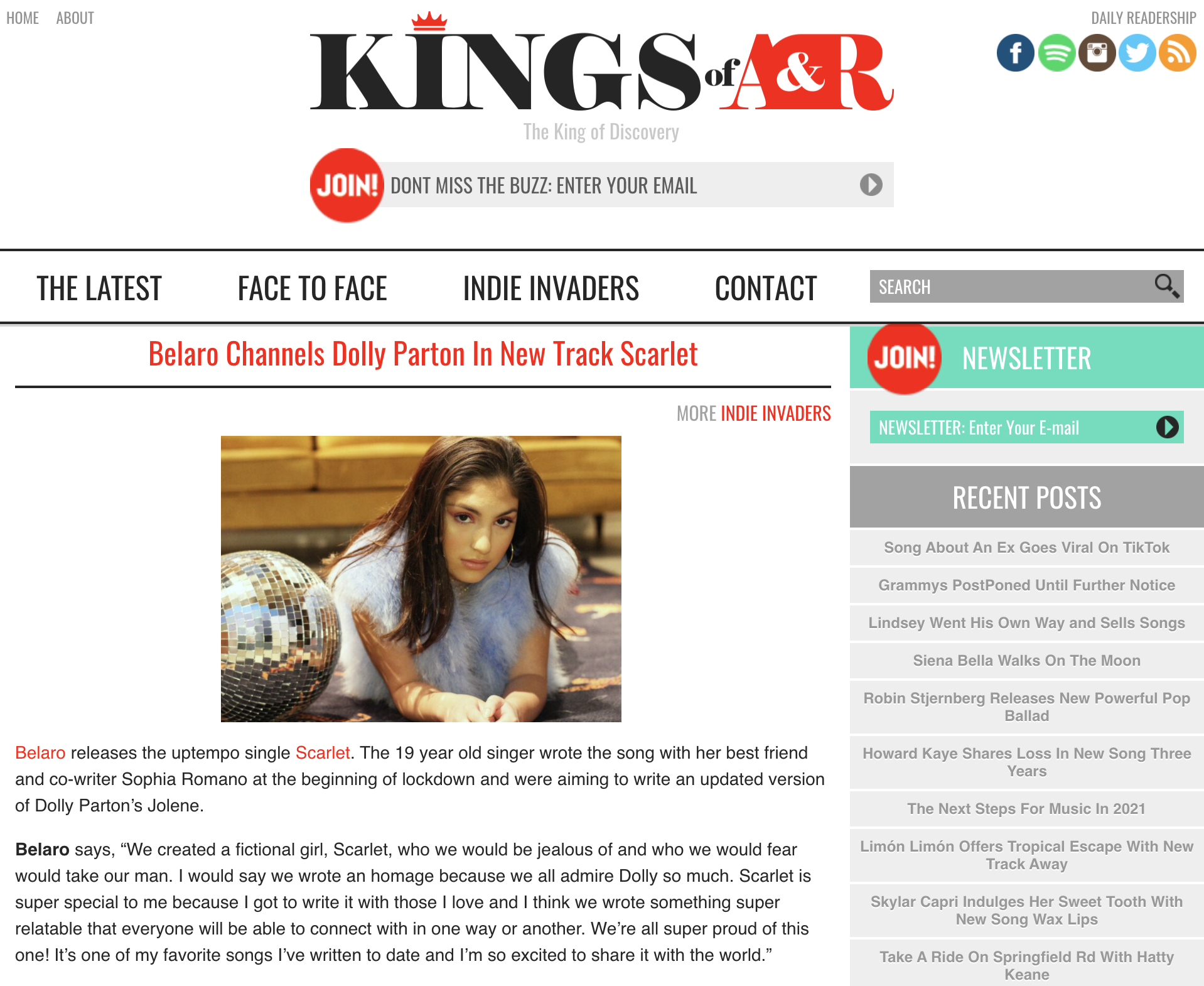 Belaro releases the uptempo single Scarlet. The 19 year old singer wrote the song with her best friend and co-writer Sophia Romano at the beginning of lockdown and were aiming to write an updated version of Dolly Parton's Jolene.
Belaro says, "We created a fictional girl, Scarlet, who we would be jealous of and who we would fear would take our man. I would say we wrote an homage because we all admire Dolly so much. Scarlet is super special to me because I got to write it with those I love and I think we wrote something super relatable that everyone will be able to connect with in one way or another. We're all super proud of this one! It's one of my favorite songs I've written to date and I'm so excited to share it with the world."
Check out the video here and give it a stream on KOAR's Indie Invaders Playlist.