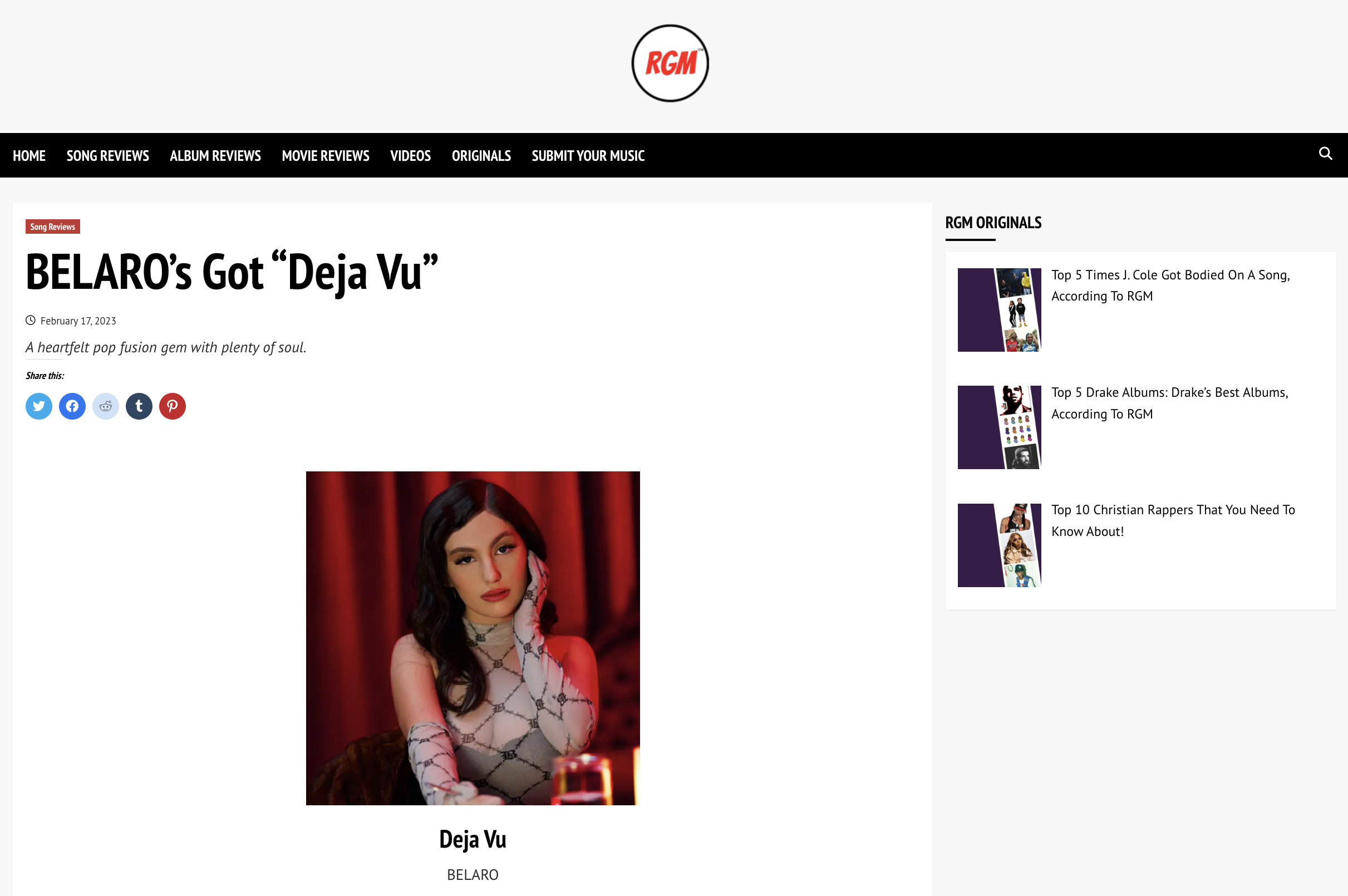 BELARO's Got "Deja Vu"
A heartfelt pop fusion gem with plenty of soul.
Deja Vu
BELARO
---
A heartfelt pop fusion gem with plenty of soul.
Los Angeles-based musical creative, BELARO, is a pop artist who is known across many music platforms and in many homes. BELARO is regularly featured on Spotify editorial playlists such as "Just Hits," "Fresh Finds," and "Fresh Finds Pop." Most recently, she was praised by Perez Hilton on his "Listen To This" column, where the artist was called "the next best thing since Ariana with power vocals to match." In addition to dropping new songs, she also does live performances. Her debut showcase with Live Nation LA at The Peppermint Club recently sold out. Of course, this means she's getting plenty of attention from many audiences, as she deserves to. Her discography is available on Spotify, YouTube, and her own website. BELARO's latest drop is the pop single "Deja Vu." The song also has an accompanying official music video.
For anybody who enjoys today's romantic pop songs and modern day vocals, "Deja Vu" is going to be exactly as it claims for you. This song offers us a beautiful feeling of love at first sight to someone who feels like a familiar soul. At the same time, it promises new things, new loves, new experiences. Lyrics like "I like the way your eyes are like, Windows to your soul, You seem so familiar like I've seen you before" and "I don't really really get attached like that, I been good on my own but you changing that" reflect on the longing desire for a special someone the artist can't seem to forget. Additionally, it gives us a feeling of warmth, because we get that soul back with us. So, press play on BELARO and get ready to experience "Deja Vu."