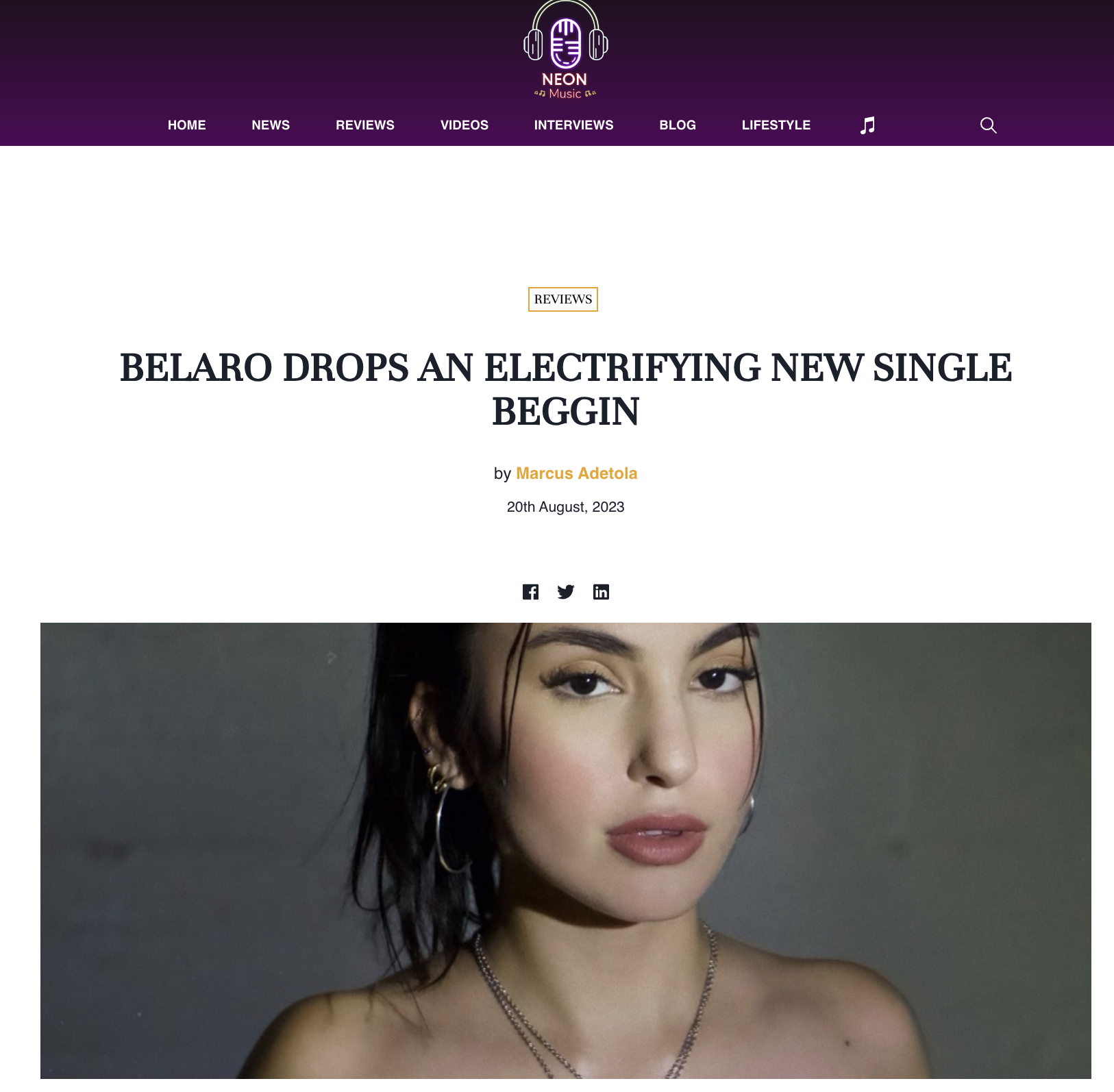 LA-based artist Belaro drops her latest single, Beggin. It's a magnetic blend of raw emotion and dance-worthy beats, proving once again that Belaro is a force to be reckoned with.
Jersey Club Bounce, with its infectious rhythms and foot-tapping beats, has been taking the music world by storm. Its popularity has skyrocketed, becoming a staple in clubs and parties worldwide. Belaro, with her keen sense of musical innovation, has harnessed the energy of this genre. She seamlessly fuses the pulsating beats of Jersey Club bounce with her progressively intricate R&B vocals, crafting a club anthem dripping with sensuality.
From the outset, Beggin captivates the listener with its sultry undertones. Lyrics like "I can feel it on your fingertips; Every touch from you is electric" paint a vivid picture of intense attraction and longing. Yet, it's not just about raw passion. Belaro masterfully weaves in moments of vulnerability, making the song relatable and deeply human.
The genius of Beggin lies in its duality. While the Jersey Club bounce beats get your heart racing and feet moving, the lyrics and Belaro's soulful voice tug at your heartstrings. It's this perfect balance between the energetic and the emotive that sets the track apart. The song showcases Belaro's versatility as an artist – her ability to create a track that can light up dance floors while resonating with listeners on a deeply emotional level.
Beggin is a song that oscillates between the euphoria of a club anthem and the intimacy of a love ballad. We eagerly await her next move.