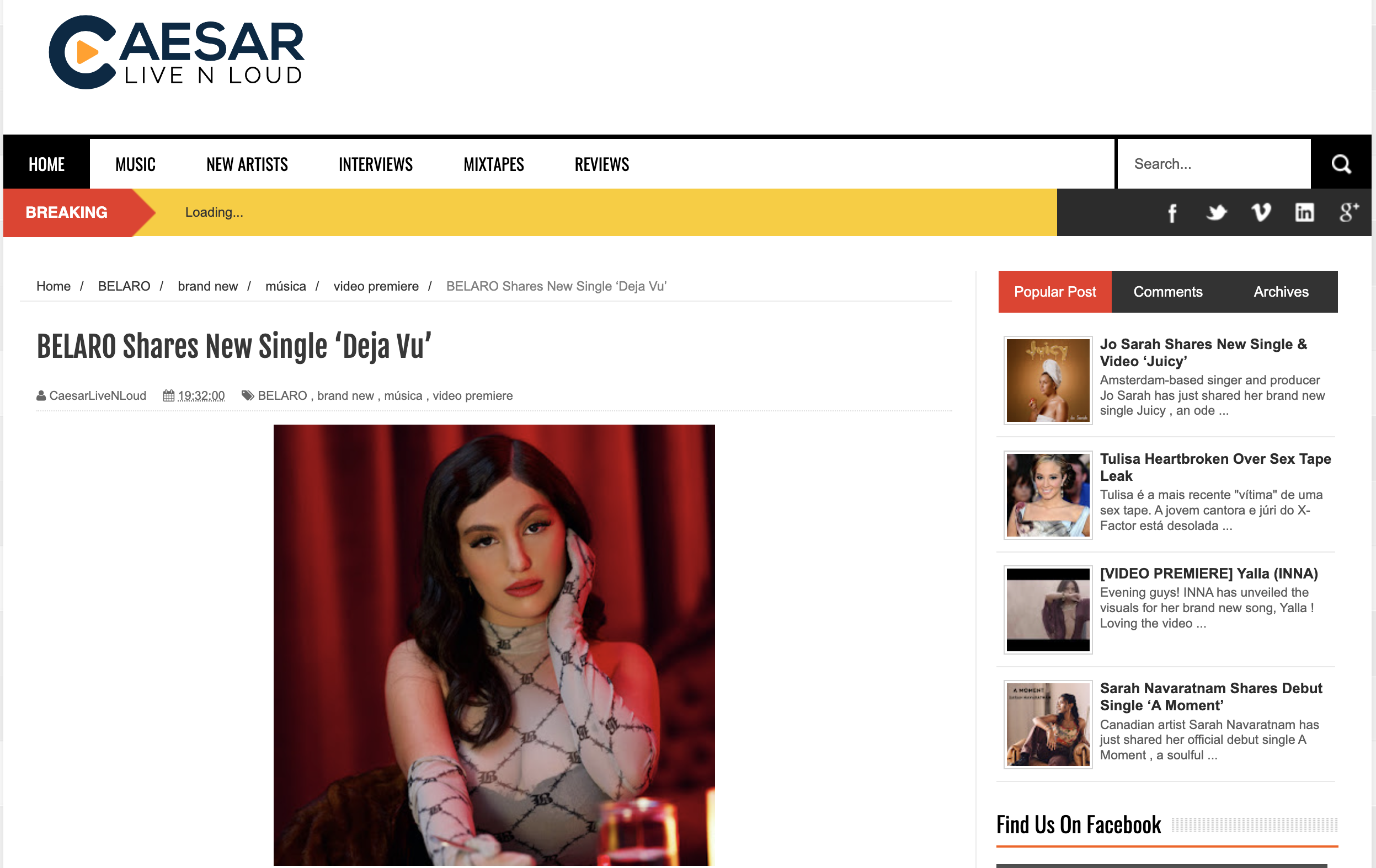 BELARO Shares New Single 'Deja Vu'
Los Angeles-based, Spanish-American singer and songwriter BELARO has just shared her brand new single Deja Vu, a groovy and soulful piece of music out now via Eyelektric.
I am loving BELARO's unmistakable vocals and how they are packed with so much soul and emotion, instantly making the song quite a memorable and enthralling listening experience. The production is super fresh and addictive, with killer beat and melancholy synths that together create the perfect soundscape for BELARO's unmissable tone and storytelling to soar. This is one of those songs perfect for a laid-back day, bedroom session and/or long drives out in the sun. I'm addicted to this song and I think you will too. Accompanying the visuals, BELARO has shared the Garrison Irwin-directed video which beautifully embodies the song's warmth and message. Check it out below!