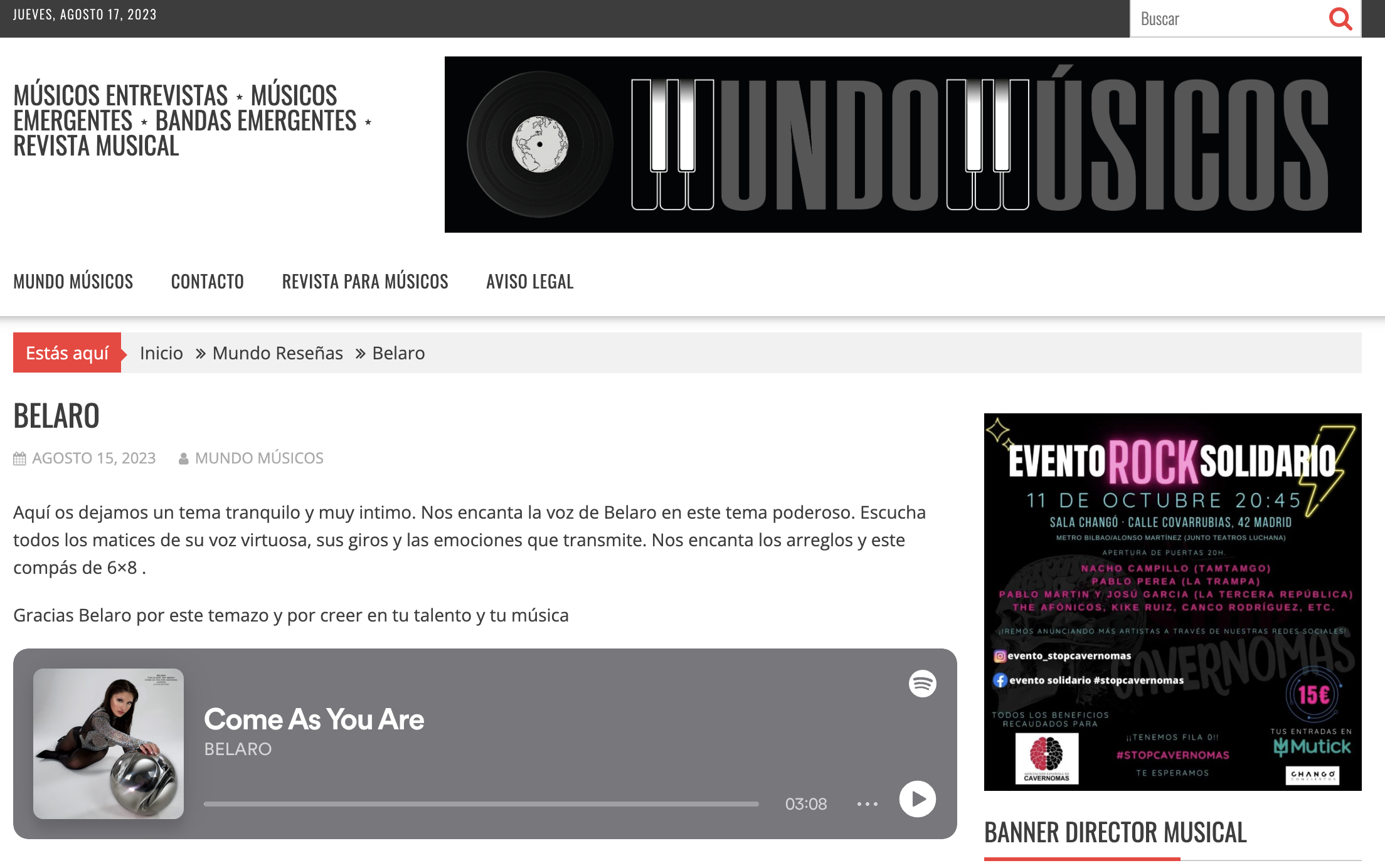 BELARO - Come As You Are
We bring you a quiet and very intimate theme today.
We love Belaro's voice on this powerful track. Hear all the nuances of her virtuous voice, her twists and the emotions she conveys.
We love the arrangement and this 6×8 bar.
Thank you Belaro for this great song and for believing in your talent and your music.
(translated from Spanish)