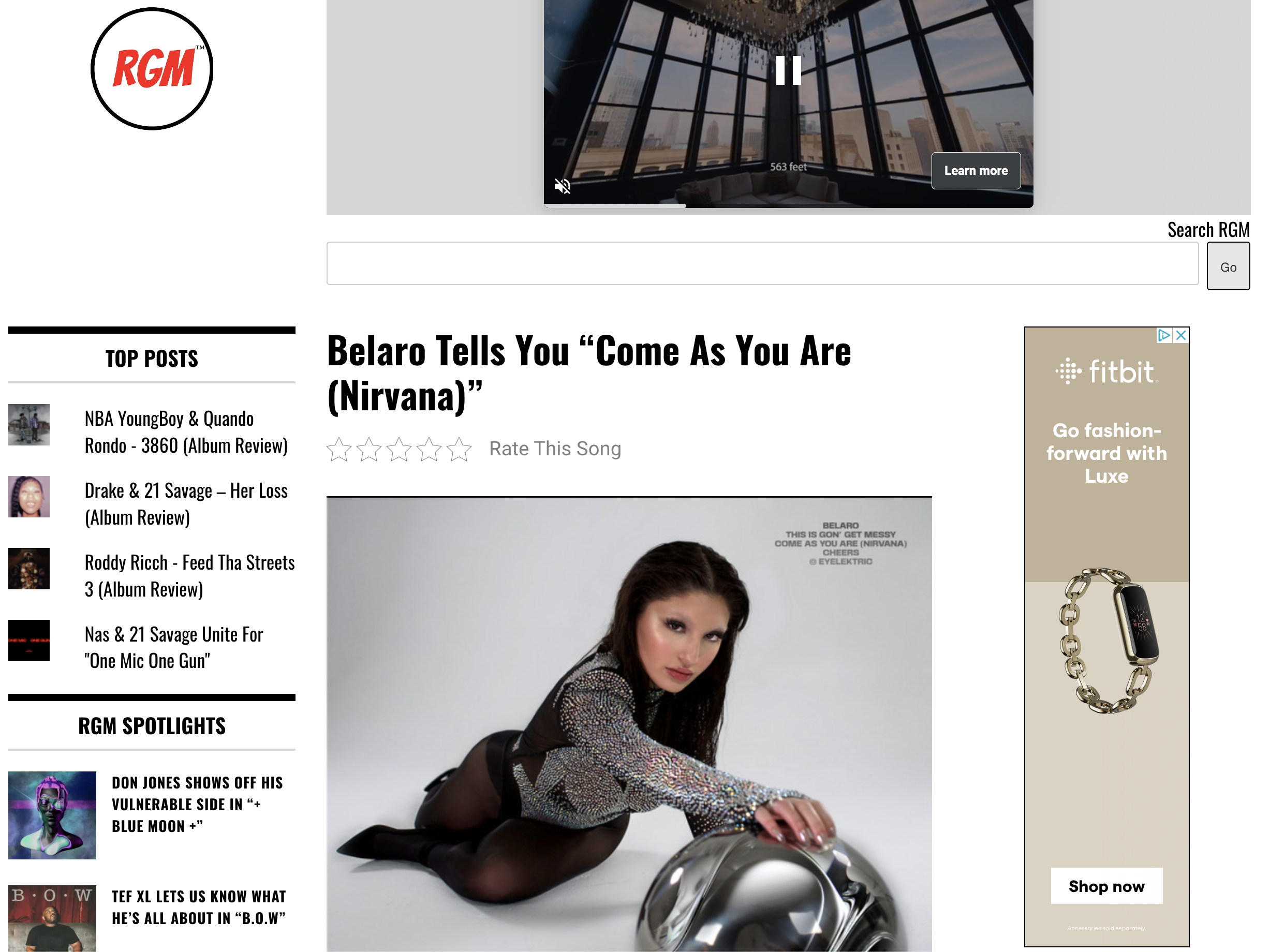 A dark pop track filled with desire.
Belaro is a rising pop/R&B songstress that's caught the attention of everyone. She was first noticed and featured in Perez Hilton's "Listen To This" column; this helped her gain more traction as an artist. Belaro has been compared to powerful vocalists like Ariana Grande, a comparison she champions in her work. With high praise from various publications, she's definitely an artist to watch grow. Belaro's work is available on Spotify and YouTube. Her newest hit, "Come As You Are (Nirvana)," comes off her dual-single release "This Gon' Get Messy." On this track, she delivers impressive vocals and a rich sound as she becomes undone.
Unlike the grunge track by the legendary band Nirvana, "Come As You Are (Nirvana)" is a song about an excited longing. Belaro has strong and confident vocals that tell us exactly what she wants. Lyrics like "You could have me anyway, kill me then you save me / Something inside me's awakened" show there's a burning passion brewing within that she can't stop. The clean yet intense production helps Belaro lay bare all of what she feels. Whether it's lust or love, you will feel yourself succumbing to natural desires by listening to "Come As You Are (Nirvana)." So, stream Belaro's "Come As You Are (Nirvana)" when you're in a love and passion-filled mood.
---