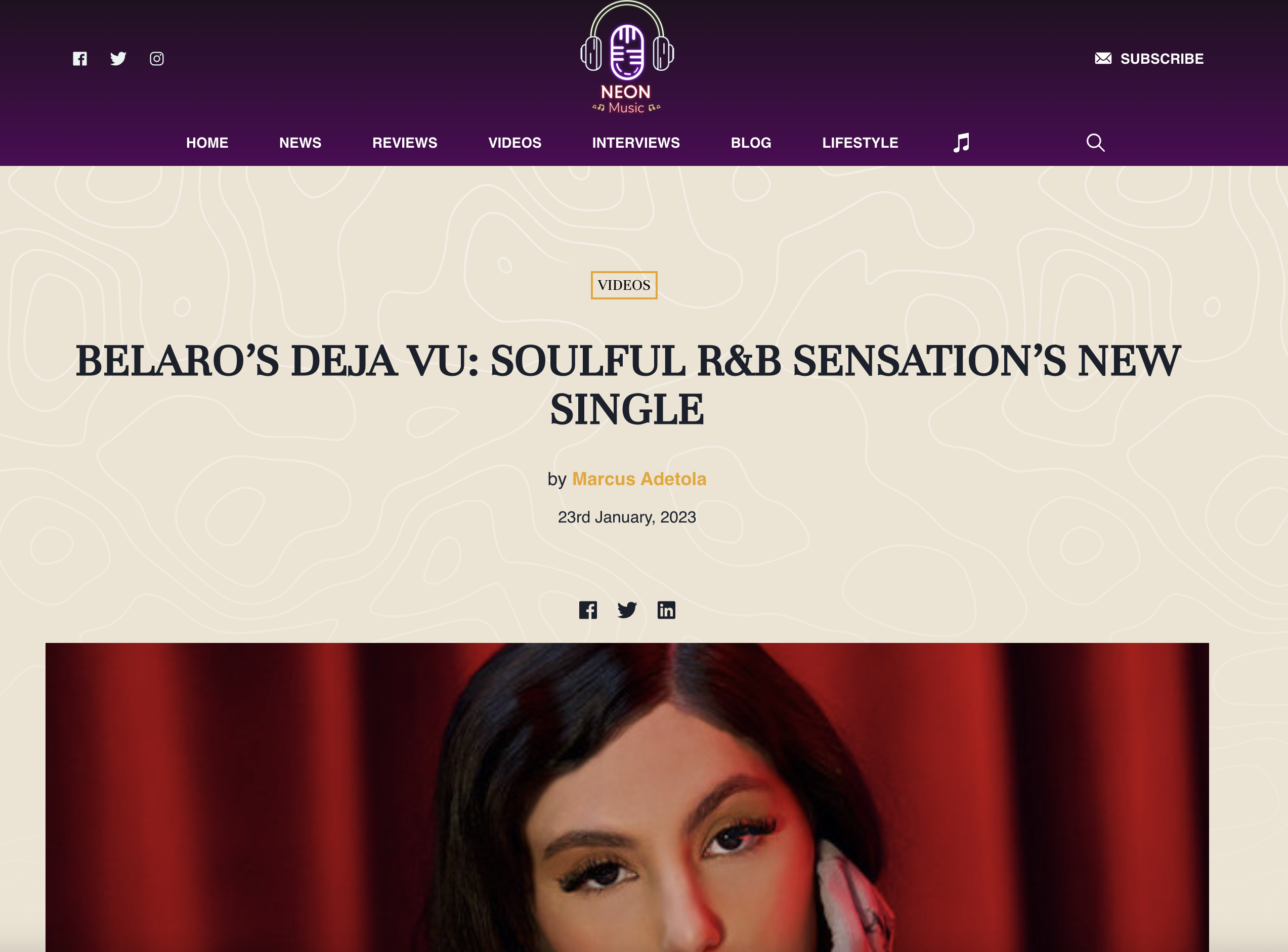 Introducing, BELARO, LA-based R&B sensation kicking off 2023 with a bang! Her new single, Deja Vu, is a smooth and soulful track that will transport you back in time with its nostalgic vibes. Make no mistake, BELARO is a force to be reckoned with, as she showcases raw talent with powerhouse vocals and emotive lyrics that will leave you captivated.
The catchy beat and lush instrumentation of Deja Vu perfectly complement BELARO's voice, creating a soulful and upbeat sound. The song's theme of longing is relatable and will resonate with listeners, making it the perfect anthem for anyone who's ever felt a sense of longing.
BELARO's talent is undeniable, and her success is a testament to that. Her Live Nation-backed debut showcase sold out at the Peppermint Club, and been included on Spotify's "just hits" and "fresh finds" playlists, making her a rising star in the R&B scene.
With this fantastic single, BELARO is leaving listeners eager for more, and we can't wait to see what she has in store for us next. Don't miss out on this talented artist.