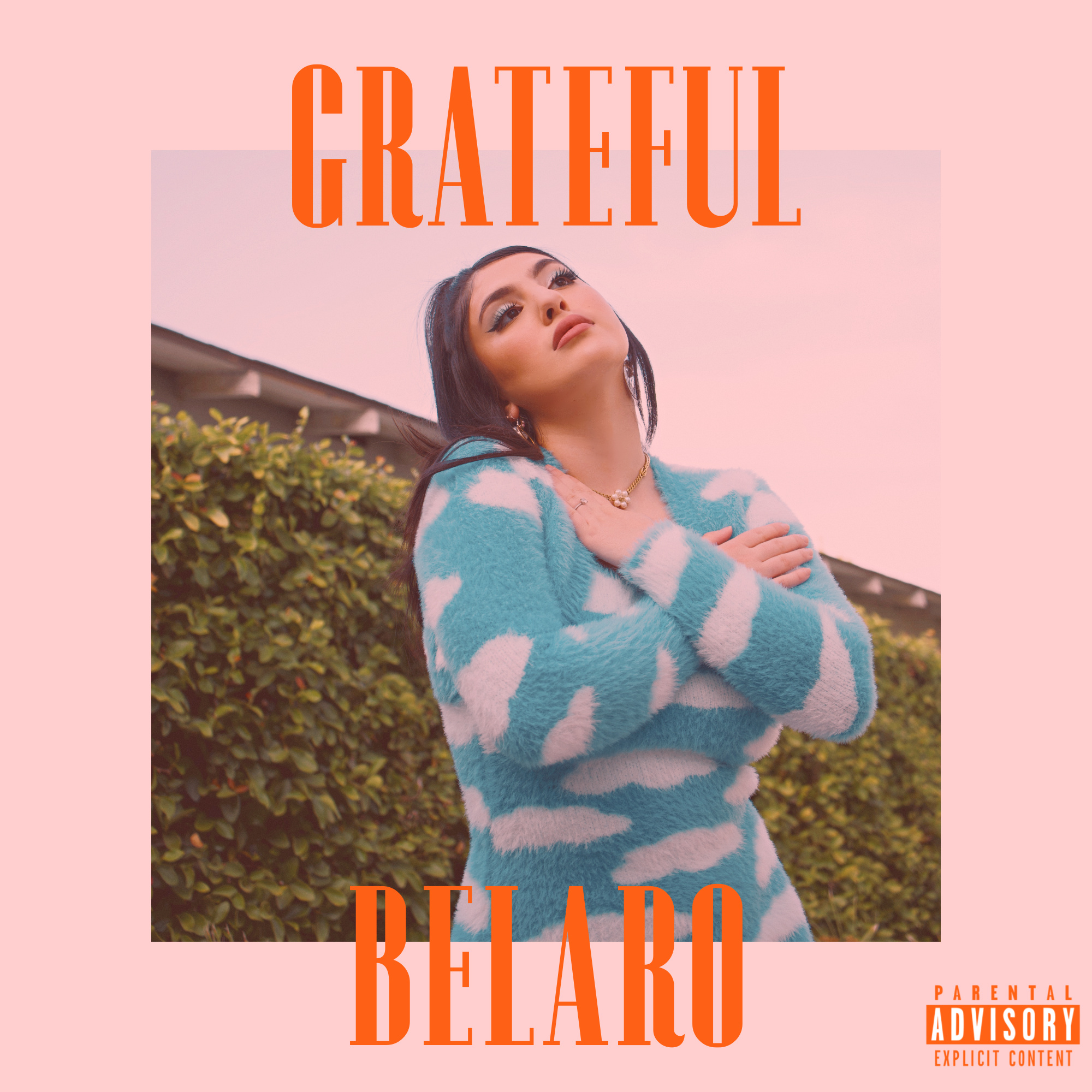 "BELARO has so much talent. Artistically, she's absolutely brilliant" (LeFutureWave). "This is just pop at its finest" (A1234)! Blogs worldwide have discovered all the assets in BELARO which they look for in the biggest stars. But perhaps the LA powerhouse singer and songwriter's equally great achievements of late have been her placements on much coveted Spotify editorial playlists "just hits," "Fresh Finds" and "Fresh Finds: Pop."
BELARO has now just released her 4th single "Grateful." A genre crossing pop-trap ballad co-written with Oscar winning songwriter Vanessa Campagna, and produced by the hip hop production team behind Kevin Gates' latest single, Puerto Rico Luv (MakeTheNoises and Olivier Bassil), the single is set to take over pop and trap audiences alike.
"The song means so much to me because it's the most honest song I've written so far" says BELARO. "On top of that I was able to write it with some of my favorite people. I hope this song can carry every listener on a journey of self love as much as it did for me writing it."
BELARO has a tradition of crossing genres with her previous singles "Scarlet", a modernized version of Dolly Parton's Jolene, "Forever", a disco-pop anthem with a relatable message about breaking up from toxic relationships and her debut single "FGIRL", a fiery reference to female empowerment with an unapologetic edge.
As music journalist Diandra Reviews It All puts it: "BELARO embodies the drive of an artist to become a force; someone accessible to all but exclusive in essence." Praised in Caesar Live n Loud for her "distinctive vocals and how passionate her vocal delivery is," BELARO is first and foremost a live singer and artist at heart. Follow her on Instagram @msbelaro to be in the loop on all her upcoming shows as the live music world re-opens.