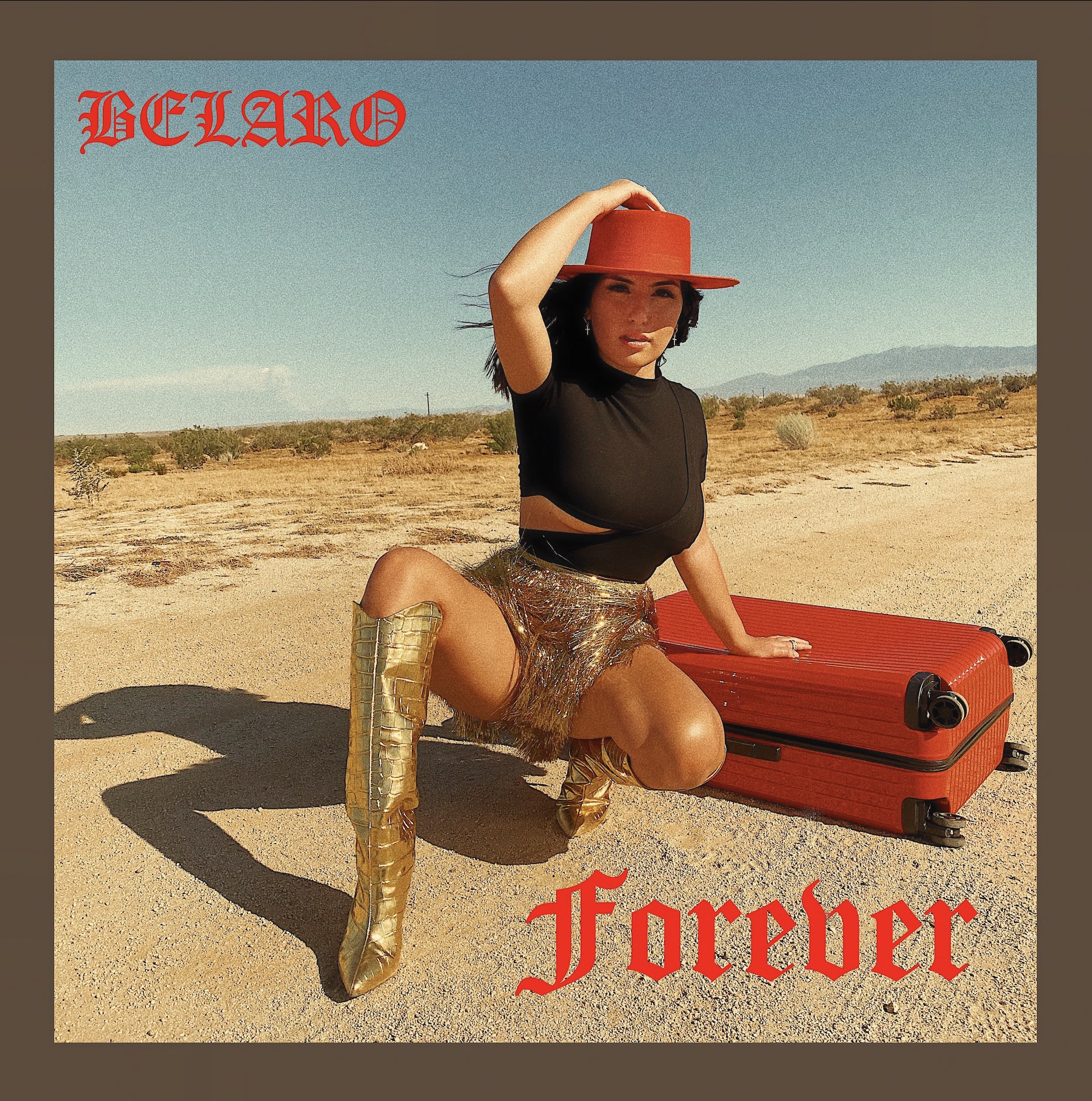 Featured simultaneously on "just hits", "Fresh Finds" and "Fresh Finds: Pop" by the Spotify Editorial team in its first month, BELARO's second single, a disco-pop anthem aptly titled "Forever", had already garnered the attention of music fans worldwide ahead of the launch of the music video, the newcomer's first ever, on September 30.
BELARO, a youthful talent behind the mic, is a soulful Spanish-American artist who is never afraid to take risks and to be different by taking the edgiest side of pop music and making it hers. A fresh blend of today's top musical talents and of 70's disco legends like Donna Summer, BELARO brings a brand new approach to a timeless sound.
In July 2019, the newcomer released her debut single "FGIRL", a fiery reference to female empowerment with an unapologetic edge. Her straightforward messages of never being afraid to call it as it is, caught the attention of listeners worldwide and of many people in the industry.
BELARO's new single "Forever", co-produced by Olivier Bassil (NBA YoungBoy, Tory Lanez, Rod Wave), is a disco-pop anthem with a relatable message about breaking up from toxic relationships. With a 2020 refresh and a beat worthy of the hottest party playlists, this song invites people to break away from negative feelings in their own lives and to step into a new an indefinitely more exciting phase.
BELARO wrote this song because she felt that it would really help lead people in the right direction when it comes to getting out of a bad relationship, something that everyone deals with at one point in their life, whether it's a romantic one, a friendship or even a situation. "Forever" reminds listeners that they're too strong to let anyone or anything break their heart.
Released September 30, the music video put these words and music into motion through a visual interpretation put together by BELARO and LA director Marcella Cytrynowicz. Subscribe to BELARO's YouTube channel to be the first to view it.