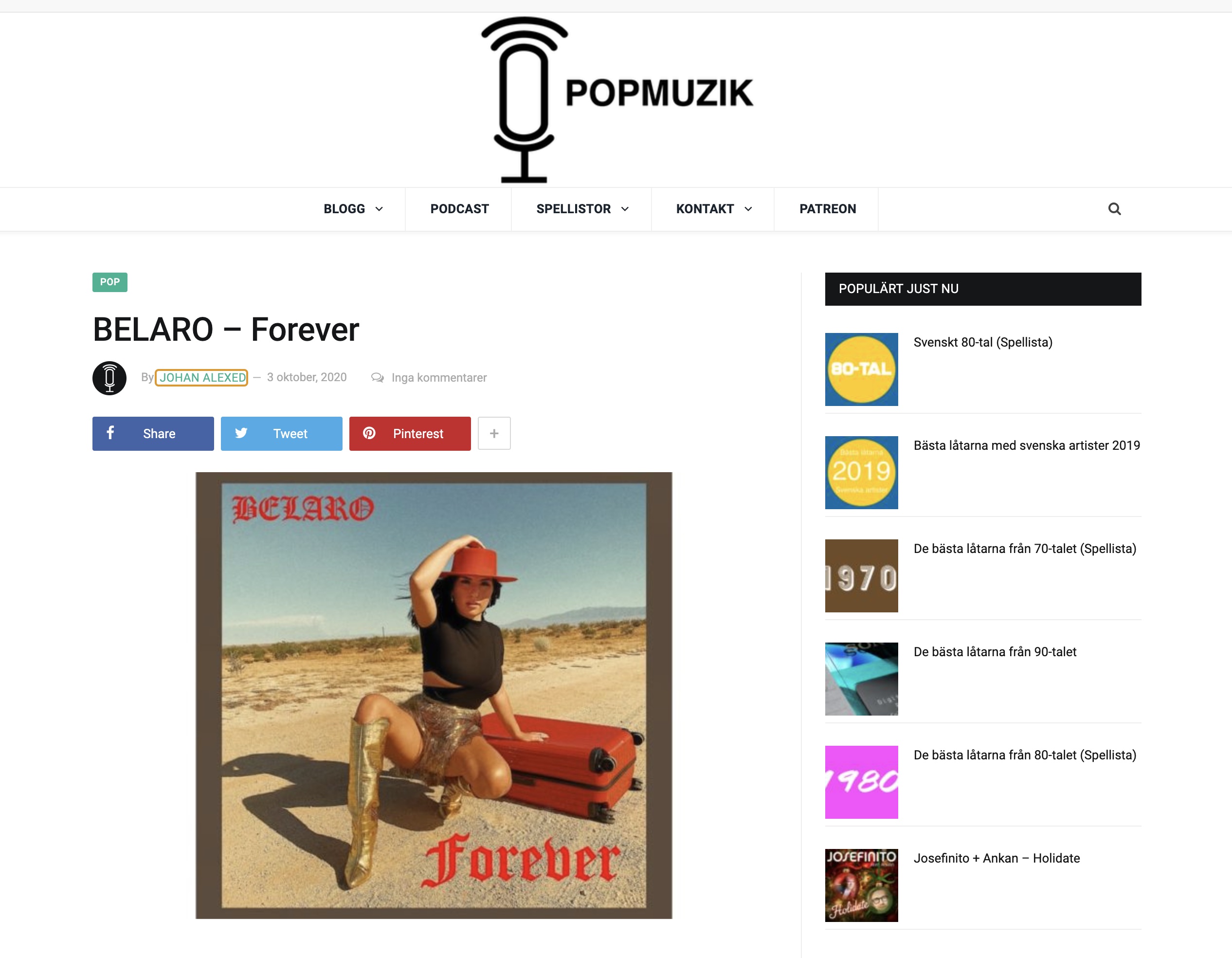 Following the success of the debut single FGIRL, BELARO released another hit in the form of Forever a few months ago. Now the singer has finally released a music video for the song directed by Marcella Cytrynowicz.
Here we can see the singer perform the song down on a beach in a format similar to Super-8.
Still a brilliant song and definitely worth reliving here as a video.
[translated from Swedish]