Forever is a total disco bop, of which I don't know if the genre has ever really died. If it did, it has had its resurrections and fusions. Enter BELARO to bring out the modern pop of this 70s era genre, and sing to something that is all too real, even in this pandemic: toxic relationships. Believe it or not, divorces have skyrocketed from these COVID times and a lot more people are realizing the people they don't need in their life. In our interview, BELARO discusses the songs, movies, and moments that have helped her see she will always need herself.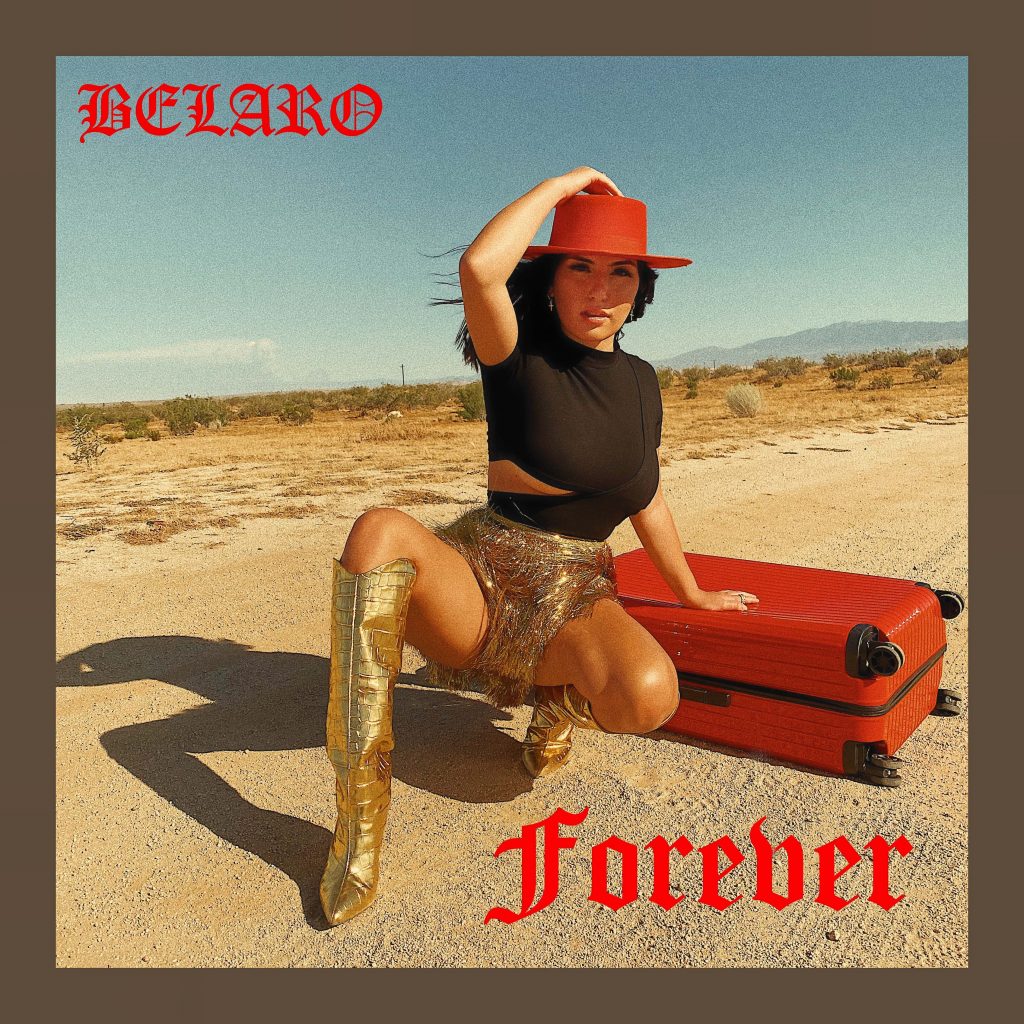 Diandra: What is the backstory of "Forever," especially the creative process and what you want it to say about you as a message?
BELARO: We went into the studio with producers Olivier Bassil and Mike Hart not knowing what we were going to create back in March before COVID hit. We started listening to songs following the 80s trend and started to come up with something like that, but it slowly morphed into this more 70s disco sound. I didn't exactly know what that was but we fell in love with it and just knew it felt right. As for the lyrics, I'd rather not get too deep into the backstory, but I'll just say toxic relationships can come in different forms and I think the song speaks for itself.
Diandra: If you were a Donna Summer song, which would you be?
BELARO: "Last Dance" – it's absolutely iconic!
Diandra: What is a love story you could watch and re-watch forever? What does it say about LOVE to you?
BELARO: The Notebook, ICONIC. It just shows love never dies and can get through anything, I cry every time.
Diandra: Describe the first moment you knew you wanted to be an artist.
BELARO: The first time I held the mic I knew, you couldn't pull it away from me (lol). I was with that thing all day long.
Diandra: Forever is about ending a toxic relationship. What are the things you find toxic from past relationships?
BELARO: I think it's super unhealthy to push a relationship to last even if it isn't working. It's never good to stay in it but sometimes it's bittersweet.
Diandra: What do you see as your strongest attributes as a person and artist?
BELARO: As a person, how I can go from 0 to bitch in under 3 seconds; it comes in handy sometimes (lol). As an artist, I think it's my work ethic and dedication to music.
Diandra: When you think of the perfect pop song, what are the tracks or artists that come to mind? Why?
BELARO: Whitney Houston and her song "I Wanna Dance With Somebody" because the track has so much energy and her vocals are incredible as always. The energy in that song is just so perfect.
Diandra: What are the things, from toys to books, that you most loved about your childhood, and which one would you plug into a song?
BELARO: I think it would have to be my barbie dolls and barbie type dolls from international countries. I think it could be a cool reference, in a song, because it was the beauty standard we had as children in my generation and those around it. Women shouldn't be objectified from a young age and treated as dolls.
Diandra: What is your favorite family memory with music?
BELARO: Watching my dad performing on stage growing up. It made me fall in love with music since I was little.
Diandra: What is a fear that music has helped you confront and a love that music has helped you embrace?
BELARO: Music has helped me overcome my shyness a lot; it's helped me open up a lot. I was painfully shy as a child and people are surprised when I say that now (lol). It also has also gotten me to love being very emotional and helped me see it as a strength not a weakness.
Diandra: Going from BELLA to BELARO, what would you say are the biggest differences in terms of sound styles and messages?
BELARO: I think the biggest difference between BELLA and BELARO is that it's a way more pop direction that I've taken. The name and identity also helps me separate my personal life a bit from being an artist; even though those obviously are still connected in ways. It feels more comfortable to me seeing it separately; it almost feels like an alter ego that I can go all out and be parted from my shyness.
For More Information On BELARO Click Here.