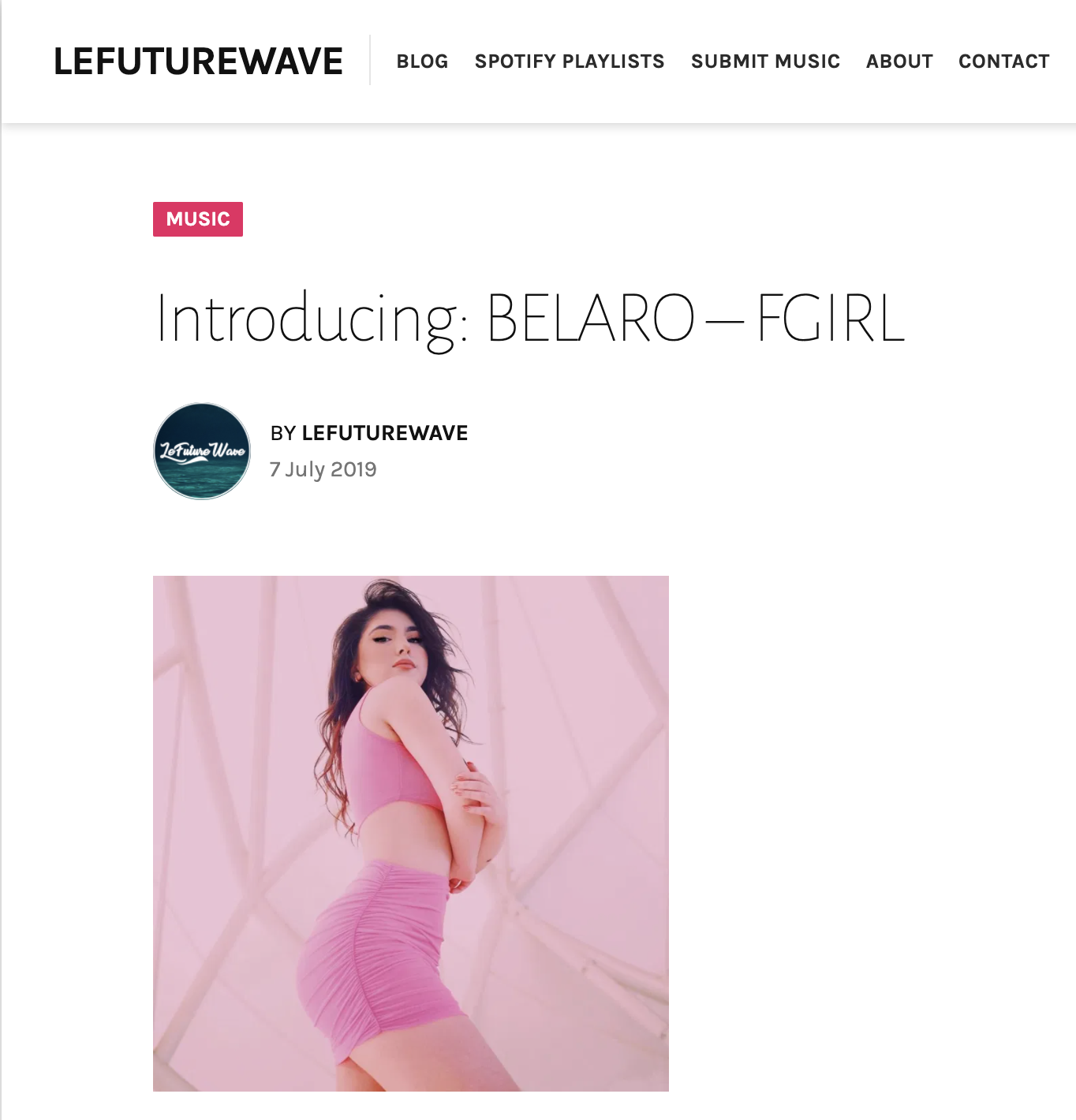 The talented BELARO has released last Friday her new single FGIRL and it is an amazing track. I am a big fan of the catchy melodies which create an edgy pop sound. Beside, the vocal performance is outstanding, BELARO has such a wonderful voice. Moreover, I also adore the meaningful lyrics, it is a loud female empowerment message about embracing female sexuality and making it known.
You can say without any doubt that BELARO exactly knows how to make some splendid piece of music, FGIRL has all the aspects of a real masterpiece, so be sure to stream it as soon as possible and feel the unique vibes!
Do not hesitate and add FGIRL to your playlist(s).
You can stream FGIRL below on Soundcloud or Spotify!