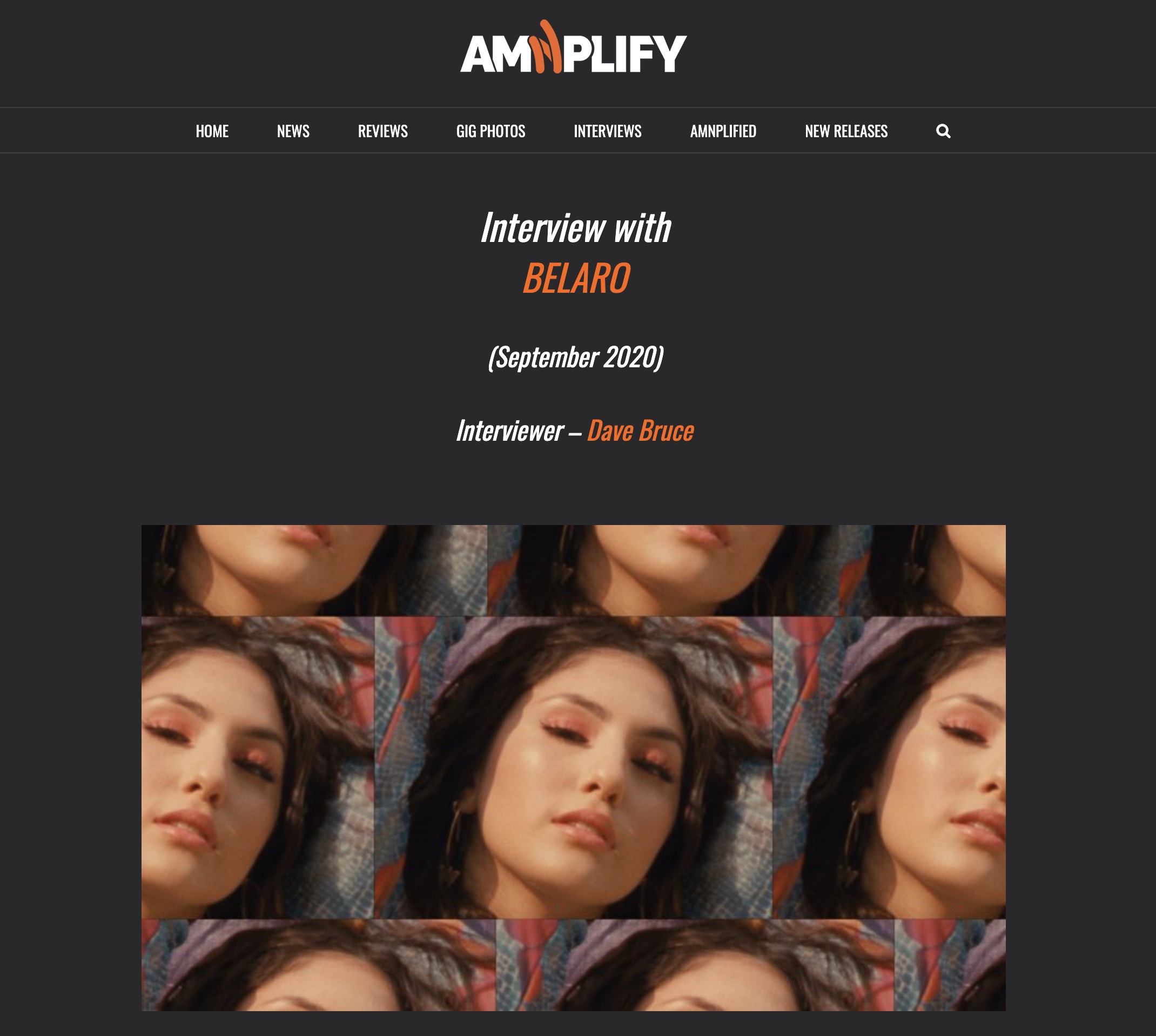 Have you always wanted to be a musician?
Yes, I've been doing music from a very young age and always have been driven by my love and passion for music. I started performing in musicals at the age of 5 and started doing pop music professionally at the age of 14 although I'd always known I wanted to sing pop for as long as I could remember.
When did you get the song writing bug?
I always loved writing but never felt confident enough to share what I wrote, I saw it as more of a therapy. At 16 I started working with the amazing artist and writer Clever and Platinum producer Olivier Bassil who both definitely developed me as a writer and got me to have confidence in my words, melodies and message.
How would you describe your sound? Why do you think people resonate with your music?
I feel that my sound is a mix between today's pop with influences from disco queens like Donna Summer and artists I look up to like Lady Gaga. I think people resonate with my music because it's raw and unfiltered. I've never been afraid to write about controversial topics and to express how I feel in my music.
Which artist's music and/or performance, past or present, inspires you today?
I've definitely always been inspired by Lady Gaga, Donna Summer, Aretha Franklin, Barbara Streisand, Patsy Cline, Dolly Parton and I think it definitely shows in my music at one point or another.
Your new single 'Forever' has just been released! Describe its origin and evolution.
I just released my new single "Forever" on August 28 and it was the first song I did with that vibe. I fell in love with the dance pop feel through making that song. When we were in the studio doing this track in March it just felt right to all of us.
Is there an EP or Album on the drawing board?
There definitely is an EP coming at some point, it's already made but it's all about the right timing to put it out. For now there's a new single coming next month which I can't wait for you guys to hear.
Any tours or events coming up soon? What are you looking forward to, and what can the fans expect?
I really wish I could say there was, but it's Covid times so unfortunately no one knows when it will be possible again to do tours. I think I'm definitely going to figure out some live stream shows in the near future for the next releases to have that live performance connection with my fans.
If you could perform with any music artist, Alive or Dead, who would you choose? And why?
For dead I would have to choose Aretha Franklin because it's always been a dream of mine to perform with her but for alive Lady Gaga 100%. They are both absolute favorites for me.
Do you have any long-term aspirations as a music artist?
One of my goals is to release an album soon, start a clothing line that correlates with a future release, and also headline in a Broadway show at some point.
What is the best thing about performing to a live audience? What's been the career highlight so far?
I think the best part of performing live is the connection you have with the fans just getting to vibe with the music together. The highlight so far is getting on Spotify editorial playlists "Just Hits", "Fresh Finds" and "Fresh Finds Pop" for the Forever release. It's surreal to be recognized by such a huge Platform for the music you make.
Finally, a few questions for some quick answers –
FAVOURITE:
Album —​ Patsy Cline's "The Definitive Collection"
Artist –​ Barbra Streisand
Movie –​ Kill Bill
Place to visit –​ Madrid, Spain
Venue to play –​ I loved performing at the Lady in Red Diamond Rose Awards Gala at Hotel Palomar In LA
Food –​ Ramen
Drink –​ Water with Lemon
Person in History –​ Frida Kahlo
Tattoo – (If you don't have one, what would you get?) ​I want an Elvis tattoo lol
Buy / Stream HERE