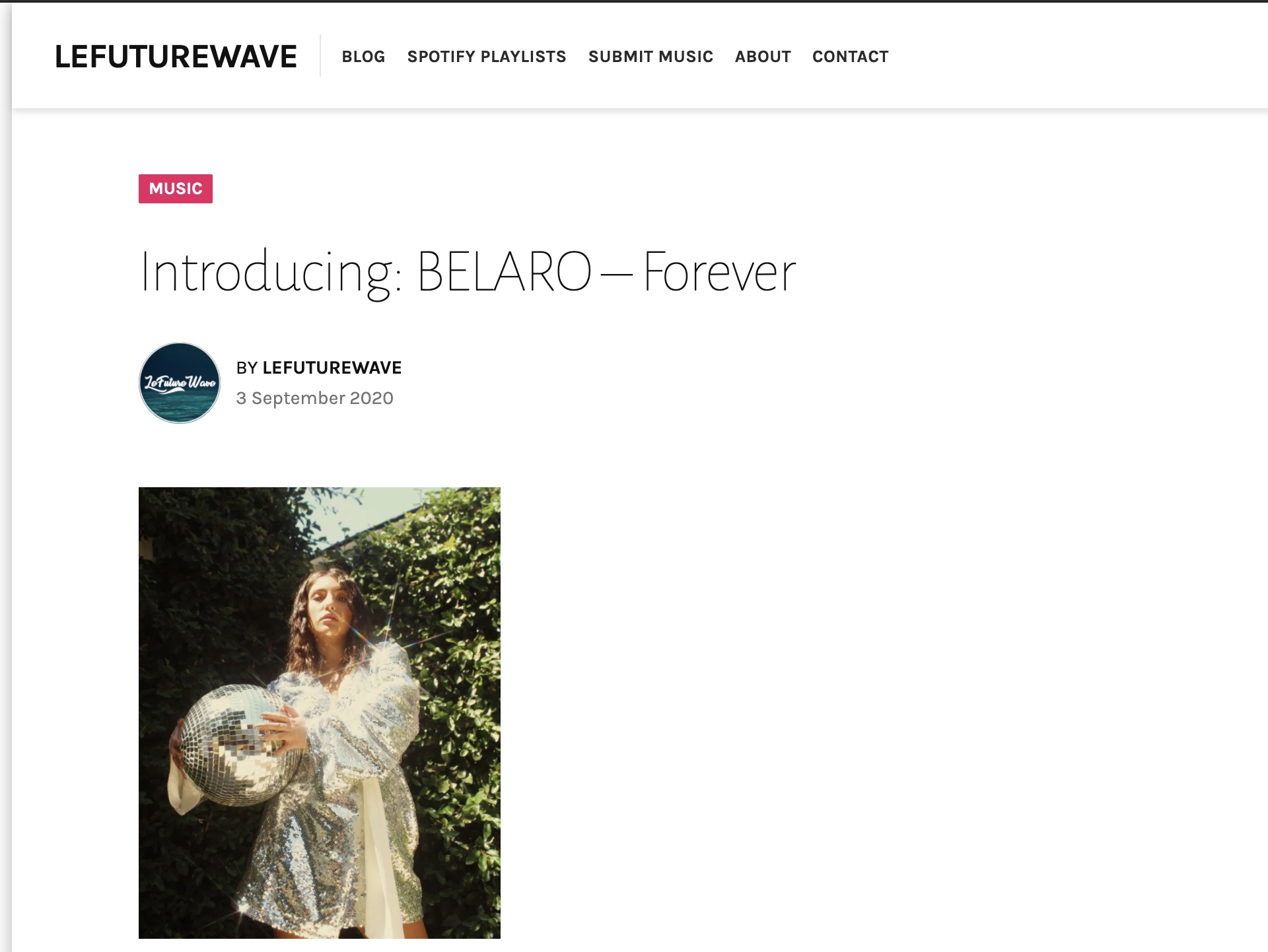 BELARO is a soulful Spanish-American artist who is never afraid to take risks and to be different by taking the edgiest side of pop music and making it hers. A fresh blend of today's top musical talents and of 70's disco legends like Donna Summer, BELARO brings a brand new approach to a timeless sound.
She just released her second single Forever.
Fantastic piece of work. The song features catchy melodies, outstanding vocals, groovy rhythms, and memorable hooks.
BELARO's lyrics are impressive. She tells an interesting story. Every line is quotable.
The artist wrote this song because she felt that it would really help lead people in the right direction when it comes to getting out of a bad relationship, something that everyone deals with at one point in their life, whether it's a romantic one, a friendship or even a situation. Forever reminds listeners that they're too strong to let anyone or anything break their heart.
BELARO has so much talent. Artistically, she's absolutely brilliant. Forever deserves 5 stars. Perfect for today.
Check out the song below!